Confused about concepts related to startups such as what are the traits required, where to seek funding from and how to even differentiate which idea is worth the effort? Wondering whether to go for entrepreneurship or business? Fear not, because we have many articles with expounding advice by an expert in the field, Mr. Anil Chhikara.
Serial Entrepreneur
Anil Chhikara is one of those late bloomers who completed his mechanical engineering long back, having passed out in 1988 from National Institute of Technology, Kurukshetra. After amassing a plethora of educational discourse from his time at institutes like the Indian School of Business, National Academy Museum and School of Fine Arts in New York, and Sotheby's Institute of Art, he went on to work with big names like HCL and Wipro, he went on to set up business with an American company called Parametric Technology Corporation. A little before 2000, he went into business with an Israeli company called Cimatron in India at the time when internet boom was going on in the country which encouraged him to set up his own business. 2001 resulted in his setting up 24×7 Learning with a friend which was an eLearning company focused on enterprise segment.
However, due to the unfortunate 9/11 incident, the IT industry went into a downturn. They knew how to sell and decided to put their heads down and start doing just that. The owners were good salesmen with the required skill set and thus went about pitching themselves and were fortunate enough to get good customers in Wipro, Airtel, Aditya Birla Group, the likes. By 2005, the first round of investment they garnered a lot of surprised reactions within the entrepreneurship space.  In 2007, they went on to raise 4 million dollars from Network 18, India's largest media group. They built their company to become India's largest eLearning implementation company with approximately 150 to 200 large customers.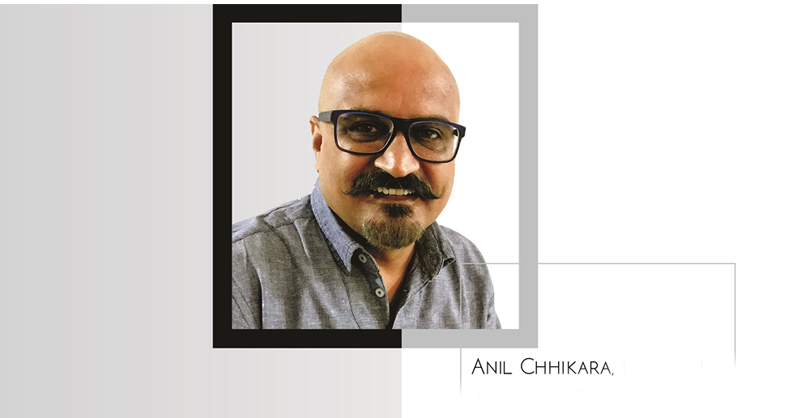 Love Called
In 2013 Anil Chhikara decided to exit to focus on his true love – working with early-stage tech startups. He realized that he enjoyed spending time with startups while in their early phase at the time they are still in the refining stage, figuring strategy, getting first customers, contracts and partnerships and thus he realized this could be his calling.
Since then he has been working with early-stage tech startups with the focus being more on enterprise startups, that being his area of expertise. He set up Marco Polo Ventures, an accelerator in Dubai, which offered Go-To-Market strategies and consultation on execution. He ran it for two years gathering a couple of investors and investing in different startups. By the beginning of 2016, however, he decided to come back to India.
Back home, he dabbled in a variety of stuff as a guide, and mentor and then went on to run a tech startup called Jarvis Accelerator for almost a year, which takes early stage technology-based startups and helps them rapidly build a sustainable business. He now works closely with tech startups in helping them take their product or service from a stage where they have their basic product or service ready to a stage where they have revenues which can make them self-sustaining.
He is a man with a plan indeed to help you work your plan up to the ladder of success. So tune into advice shared by him on everything there is required to learn around startups, expanded upon in other articles.