Founding story of IIT Ropar
Aiming to provide the highest quality of learning in a wide variety of subjects, IIT Ropar was set up to expand the reach of technical education in India.
Indian Institute of Technology Ropar(IITRPR) is one of the eight new IITs formed by the Ministry of Human Resource (MHRD), Government of India in 2008.
Starting its operation from IIT Delhi campus in 2008-2009, IITRPR has now shifted to its permanent campus at Rupnagar, Punjab. Equipped with a wide variety of facilities, now IIT Ropar functions as a full-fledged technical college and can easily accommodate more than 10000 students in its beautiful campus spread over 500 acres.
Allowing students to gain practical experience and great exposure to the latest trends, IIT Ropar organizes several workshops in collaboration with other institutes and industry veterans. Offering a learner-centric and competitive campus environment, IITRPR has been striving hard to enhance its students' intellectual growth and overall competency.
IIT Ropar: Taking education beyond the classroom
Providing students with great exposure and ample of opportunities, technical skill competitions, workshops, seminars, conferences, debates and symposiums have become a part of regular life at the main campus of the institute.
IIT Ropar, which was placed at 9th rank among the best technical institute in India by the National Institutional Ranking Framework (NIRF) in 2016, has an actively functioning student governing body namely Students Activity Centre. From organizing different workshops to conducting a large number of extra-curricular activities at the campus, SAC does everything to nurture talent.
Apart from regular PG, Research or Undergraduate courses, IITRPR also offers some outstanding short-term courses for students allowing them to enhance their expertise beyond the regular curriculum. Besides, IITRPR own summer workshops on several subjects, the institution also offers several short-term Global Initiative of Academic Networks (GIAN) approved programmes which are open to both on-campus and off-campus students.
IITRPR also has a Society of Mechanical Engineers (SME) to enhance the skill of budding engineers by providing them with a platform to interact with faculty, seniors and great industry leaders.
Apart from these, IITRPR also offers a wide range of hobby or social clubs to promote extra-curricular activities in students. Some of the on-campus hobby clubs include Music club, Science and Technology Club, Creative Writing Club, Fine Arts Club etc.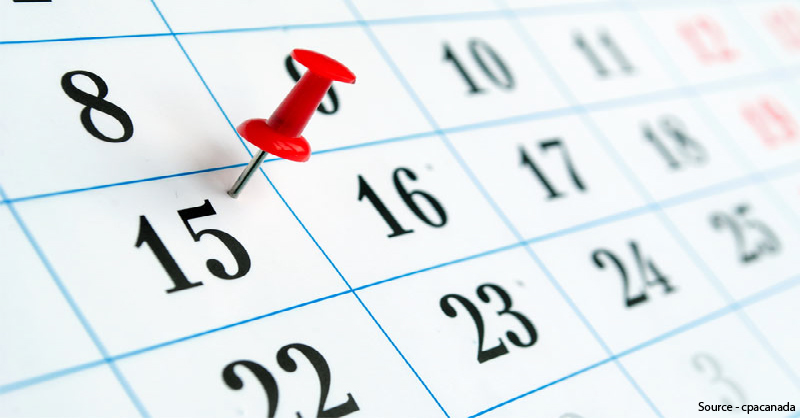 Schedule for Workshops at IIT Ropar
With several workshops, seminars and fest each day is a learning opportunity for the students at IITRPR. Encouraging budding engineers to think beyond the convention, there are plenty of events are slated throughout the year at the campus. To check out the complete schedule of IIT Ropar workshops, please go through the upcoming event page on the official website.
Have a look at two of the most famous extra-curricular events held on the campus:
Advitiya
Organized by IIT Ropar, Advitiya is a three day long Techno-Management Festival with great events from fields like coding, robotics, quizzing, finance, entrepreneurship and many more.
Providing a unique platform to connect students with several brands, Advitiya enables young engineers to exhibit their innovative spirit and technological skill.
Held in March every year, this techno-fest attracts over 700 students from more than 200 regional and premiere colleges of India to witness a wide array of innovative technical activities. Apart from attracting college students to its amazing events, the fest also organizes a Technical Exhibition and Open Day, for all the school students, companies etc.
As a part of this tech-fest, IITRPR organizes several discussions, guest talks and workshops with veteran industry leaders and technical gurus of recent times. While Advitiya conducts preliminary rounds of several competitions for students in different cities in India, the final event is organized at the IITRPR campus.
[slideshare id=80609632&doc=lr-waccollegecoverage-171009135435]
WAC workshops
Aiming to help students landing their dream career, the flagship event of Vidyavilla Foundation, What after College (WAC) 2018 is organized at IIT Ropar. This exclusive career guidance workshop brings together great academicians, industry leaders and education experts to help students with the best possible career opportunities after their college. Using their years-long experience and deep insight, these experts help students to select the most relevant career path that fits their personal interest. A slew of WAC2018 workshops is organized at IIT Ropar in association with Students Activity Centre.
Who can attend workshops at IIT Ropar?
IIT Ropar organizes workshops, courses and seminars for both on-campus and off-campus students from different institutions across the country. While the Advitiya events and WAC workshops are open to all students from different colleges, there are a couple of short-term courses and summer workshops, which are only accessible for IITRPR students. There are several GIAN approved programmes, which can be attended by both IIT students, aspirants from any other institutions and technical professionals. Before enrolling in any of such courses or event, make sure to check your eligibility on the registration page of the particular course you are looking for.
Why Attend Workshops at IIT Ropar?
As per the ranking released by the NIRF in 2018, IIT Ropar has grabbed the 22nd position in India among the Engineering Institutes for Research and Teaching. As one of the best engineering institutes in the country, it attracts some best of the experts and industry veterans to attend the courses and workshops held at the campus. The IIT Ropar workshops addressed by some of the best minds of recent times not only give you a deep insight into the current industry trends but also allow you to enhance your skills for a successful future ahead.
Besides, providing you with a great opportunity to interact with some of the great personalities of the modern time, who can really help you to drive your career in the right direction, IITRPR workshops also offers you a great platform to strengthen your networks.
How to Reach IIT Ropar?
Roopnagar formerly called as Roper is well connected with major cities in India by rails and roads. There are several trains running between Delhi-Ambala-Una route that passes through Roopnagar. It takes nearly 6 hours to complete the journey of 245 km from New Delhi to Ropar by train. Auto and cycle rickshaws are easily available at Ropar railway station, which is around 1 km away from IITRPR campus. Private taxis and buses for IIT Ropar are also available from Chandigarh city, which is located at a distance of 56 km only.
Though, there are plenty of ST buses running daily between Delhi to Ropar, for a comfortable journey opt for the Himachal Volvo (en route to Manali) and get down at Ropar bus stand. The bus stand is around 1.5 KM from IIT Ropar campus.
The nearest airport from IITRPR is in Chandigarh, about 60 km away from the campus. Get down at Chandigarh airport and take a taxi to reach IITRPR campus, which is approximately 2 hours journey.
Accommodation at Ropar
While for some particular IITRPR organized seminars or summer internships free accommodations are provided directly on the campus, for other events students are asked to arrange their stay outside the campus. IIT Ropar has fully air-conditioned guesthouses, which are available for visitors from other IITs, guardians or guests coming for official work or for attaining meting etc. You can also find several hotels catering to all budgets around IIT Ropar campus.
Address
Indian Institute of Technology Ropar, Room No. 239-E, Administration Block, Department of Humanities and Social Sciences, Nangal Road, Rupnagar, Punjab, INDIA – 140001
Email: office [AT] iitrpr.ac.in
Phone: +91 – 1881 – 242214, Fax: +91 – 1881 – 223395
Official website: http://www.iitrpr.ac.in/
Facebook: https://www.facebook.com/hssiitropar
Upcoming Workshops at IIT Ropar
To get complete details on upcoming seminars, conferences and workshops scheduled to be held at IIT Ropar, check out this page http://www.iitrpr.ac.in/seminars. For more details on eligibility, registration and other specific information, please check the individual page of the workshops, courses, conferences, and seminars. check out upcoming workshops at IIT Ropar