Career Cafe SSC Institute Review – SSC Institute In Delhi
Founder of Career Cafe Vamsi Krishna Chaudhary is a B.Tech from Andhra Pradesh. He has worked in various fields including IT, Electronics and Education. He has set a record of sorts by fetching 100 percentile in the CAT examination (Quant/DI) not once or twice but 7 times in a row! He even qualified for Civil Services interview, but instead of choosing Public Services as a career he followed his passion to contribute in the field of education which gave birth to Career Cafe.
He believes that 'Learning is Simple' and this belief is the DNA of his innovative 'Imaginative Visual Approach' which radically reduces the time required to prepare for entrance exams.
He has received Shiksha Rattan Award in 2011 conferred by Institute of Economic studies, New Delhi. He has been invited as a guest speaker to share his secret of success in many colleges including the IITs and NITs. Known to the students as 'The Magic Man', his insights qualitative methodology is the reason for the excellent results that Career Café has accomplished till date. He looks forward to better the lives of more and more students in the times to come.
Official Website of Career Cafe SSC Institute.
Details of Career Cafe SSC Institute- SSC Institute in Delhi
| | |
| --- | --- |
| Detail | Rating out of 10 |
| Batch Strength | 9 |
| Faculty | 9 |
| Past Year Results | 9 |
| Infrastructure | 8 |
| Fees | 7 |
Benefits of Career Cafe SSC Institute, Delhi
Online coaching
Expert guidance
High success rate
Good Classrooms with Wi-Fi facility
Demerits of Career Cafe SSC Institute, Delhi
Poor connectivity of internet
No updation in study material
Student Testimonials of Career Cafe SSC Institute, Delhi
Carrier Cafe Undoubtedly is the best SSC coaching in Delhi. There are so many coaching institutes available in Delhi. But among these institutes, Success Coaching Center is the best coaching center. Faculty are too cooperative.
Neha
Our opinion is based on research conducted byo our team and at the end of the day, aspirants are entitled to their own opinion.
SSC Exam Success Ratio Trends:
| | | | | |
| --- | --- | --- | --- | --- |
| Year | SSC CGL Total Candidates Who Applied | SSC CGL Total Candidates Who Appeared in Exam | Success rate | PostsOffered |
| 2012 | _ | 11,16,743 | 1.7% | 19000 |
| 2013 | _ | 12,12,429 | 1.24% | 15146 |
| 2014 | 1,038,048 | 13,01,391 | 1.19% | 15,549 |
| 2015 | 3.804 million | 17,86,047 | 0.48% | 8564 |
| 2016 | 3.8 million | 14,25,234 | Expected 0.4% | 9984 |
| 2017 | 30,26,598 | Not known | Expected 0.3-0.5% | Not available |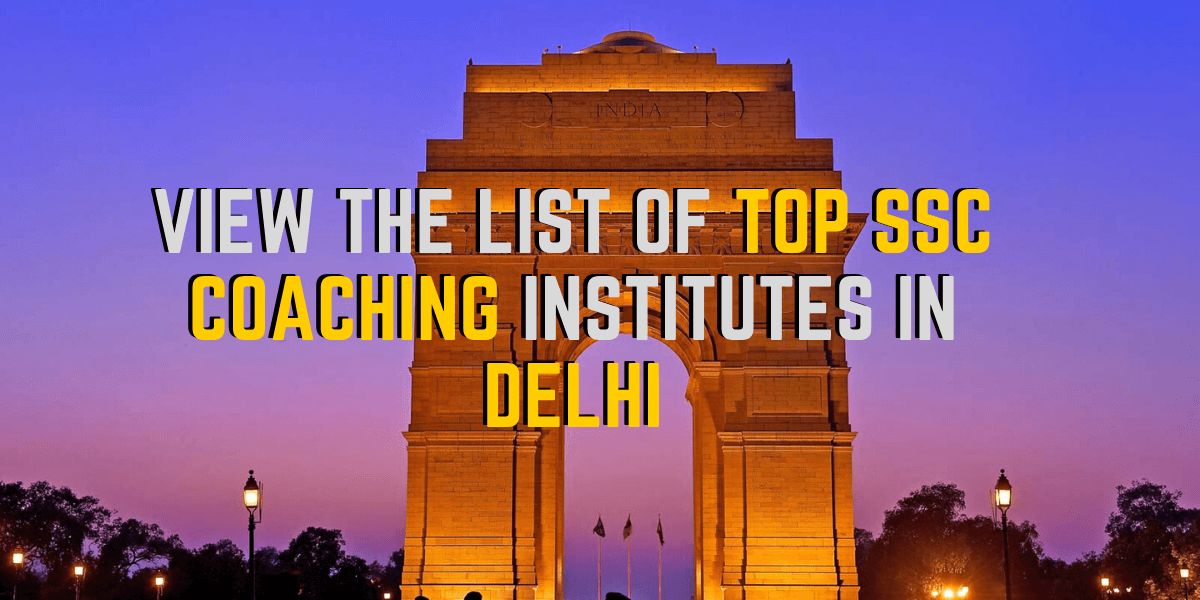 Check Out List of Other Top SSC Coaching Institutes in Various Cities