CAT coaching – is it really necessary? That's the question many students think about.
CAT coaching – is it necessary?
CAT coaching – Everyone dreams of getting into a top B-school every year.  Getting into a top school for business not only gets you good knowledge and amenities but also gets you a decent job with a decent pay at the end of your course. Isn't that what everyone aspires to achieve? This is where CAT comes in.
What is CAT?
The term CAT stands for "Common Admission Test" and is taken by approximately two lakh students every year. Started in the year 1950, it is a three hour exam that tests an individual on the basis of quantitative ability, verbal ability, reading comprehension, data interpretation and logical reasoning.
The Quantitative ability is a section that comprises of questions with a 12th standard difficulty or a plus two as people call it covering sections from mathematics, geometry, arithmetic and word problems. The questions appearing in the mathematics section basically cover real time problems.
The data interpretation and logical reasoning are the tricky sections. They are the foundation sections that put an individual's mind to the ultimate test. This section tests the candidate's ability to analyse a problem and come up with an accurate solution within a given stipulated time. Questions are posed in the form of graphs, charts and other form of representations.
The Verbal ability section tests a candidate's ability to crack standard English grammar. The questions posed might range from arranging paragraphs in an order to make sense or completing a sentence with an appropriate word. It also comprises of a section of a reading comprehension.
All sections of CAT have almost the same distribution of marks with each important in its own way. A minimum score in each section is considered optimum. The minimum score required for each section is decided depending on the difficulty set for each section. To separate the best from the rest, a negative marking is added to each question should the option chosen by the candidate is wrong. Effective study material, proper guidance, ample time and hard work have always been used as the most powerful weapons to crack an exam.
The consequent question that is most frequently asked is "do I have to join a top training institute to perform well in CAT or can I achieve my target score by self study?" You can do either of those two depending on what you are currently pursuing. So do you need CAT coaching? What do you think?
Do I join a well recognized institution or a centre to prepare for CAT?
If you're an undergraduate with a lot of time to spare or a graduate who doesn't seem aligned to working as a fresher and you're very serious about the money you spend, then yes joining a coaching institute is an optimal choice.
But how does one choose a coaching institute?
Here are a couple pre-requisites to look into for joining a good coaching institute.
1. Training Centre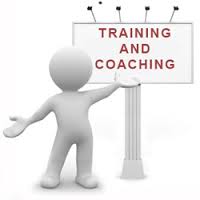 Choosing a centre that has dedicated itself on imparting education and training to students from CAT is an important factor to look into. Apart from this, the training centre should have considerable percentage of students who are actually placed into top post graduate institutes. The fees they charge should not be exorbitant. One must also enquire about the teaching staff and their respective qualifications and the number of years of experience they would have had
2. Feedback from students
Most training institutes always put up feedback from their top students and the milestones they had to reach to attain the ultimatum. Recent feedback's must be looked into. If possible, the institution must arrange a meeting where you must be allowed to interact with the student who would have got recently placed
3. Demo Class
This has been an effective strategy that has been used by training centres in recent times. This opportunity allows a candidate to test the teaching staff. One must observe the class on the basis of how much interactive it is.
Most students don't pose questions with the fear of being ridiculed; hence a healthy approach by a teacher to the most stupid doubt posed indicates growth and increases interest. The teacher must also teach time management tactics and short and diverse methods to approach a problem.
4. Ask the centre
The staff present must impart you full knowledge on the course duration, the amount of time taken to complete the course and the amount of course that would be completed on every interval of couple months. One must also observe the frequency of mock tests and other tests that are conducted on a daily basis to keep in touch with the student's progress.
How do I prepare without going to the training institute?
There is no need to panic. There is no compulsion of going to a training institute to crack CAT. You can do it right from your house provided you are a person who is an expert at self-study, self-disciplining and self-motivating. With adequate materials and a good internet connection, cracking the CAT becomes less
complicated. There are a lot of students each year who crack CAT without formal coaching from experts from a training centre. However a professional mentor is necessary in any case to guide you through on the preparation and impart on you some complicated concepts that might hinder your progress for preparation. Here are a couple of things you should do:
1. Familiarity of the syllabus
Prior to preparation, make sure you're familiar with the syllabus, the different sections and the values they carry. Understand which section needs to be worked on first, or which section you feel yourself the need to improvise in. Most important of all make sure you have sufficient knowledge about the subjects you will be studying and brush up familiar concepts if necessary
2. Materials
Each section prescribed in CAT has a set of books one can refer from. Make sure you buy the book that has been most sought after by students and is used mostly by mentors to teach. This becomes the prescribed copy. You might have to obtain an additional reference copy for the betterment of your understanding, a book which basically doesn't impart education on a higher level but gets down to the students IQ                                                                   level to teach.
3. Mock tests
Make sure you take up these tests from time to time. They tell you where you stand amongst everyone who's taking up CAT. Work on your weak sections and strengthen your stronger. A lot of these mock tests are available online. People who do not have access to the internet can solve previous year's papers from the prescribed and reference books. Most people suggest a range of three to four hours of study on a daily basis but the grasping power and understanding capacity of a student may vary from one another
4. Study circle
Try studying and preparing in groups and like minded people who share the same passion and goals like you do. Makes learning a lot easier and fun. Get in touch with such people and make sure you prepare and work on a daily basis. It's definitely effective if it is done seriously.
5. Internet
If you have this facility there is no greater boon for yourself to prepare for CAT, you might not need CAT coaching. There are a lot of portals and sites which provide online guidance and teaching to prepare you for CAT. You get to choose from a wide range of teachers, each experienced highly skilled in their own way. Online classrooms and as I mentioned before, online mock tests are an added advantage.
Training or self study, every student who applies for CAT and starts preparation must have a clear mindset about the things they want to achieve. Many often refer about CAT as one of the toughest exams in the country. Well so are a lot of other exams.
There is no success without hard work; there is no victory in a battle without an army.
Don't want to do CAT and want to have a job first? Read this
You can also find answers to your CAT coaching queries here.
Hopefully we were able to answer your questions about CAT coaching.