Old people and college students, similar? Are you kidding me? That's what you might be thinking. College students are amateur , full of energy while old people are just the opposite, or so you think. Sure, at first it can be hard to think of things that are same between college students and old people, but if you look close enough, you will find astonishing, and often, funny similarities.
Artists can often observe things , even in day to day life, that we miss to observe. These observation, especially done by writers, comedians, illustrators are quite funny. One such illustrator is Ian Higginbotham. This LA based illustrator has created and compiled a great series of comics that will definitely make you laugh.
1) People have no idea what you are doing in your life, oddly enough, you don't know either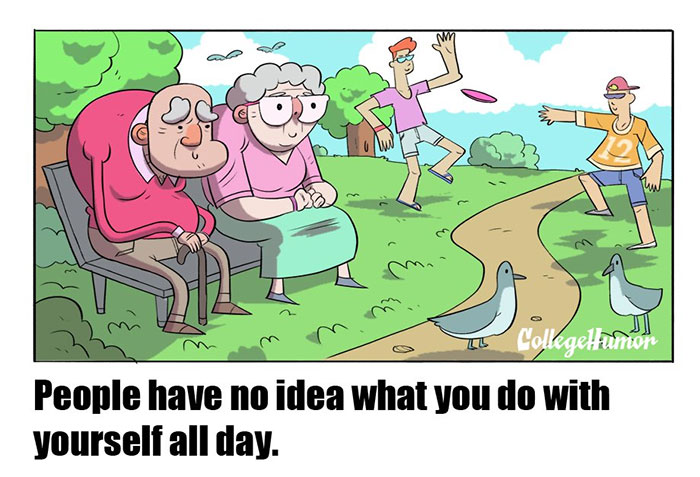 2) Well, not all similarities are funny, you both have to see people leaving you regularly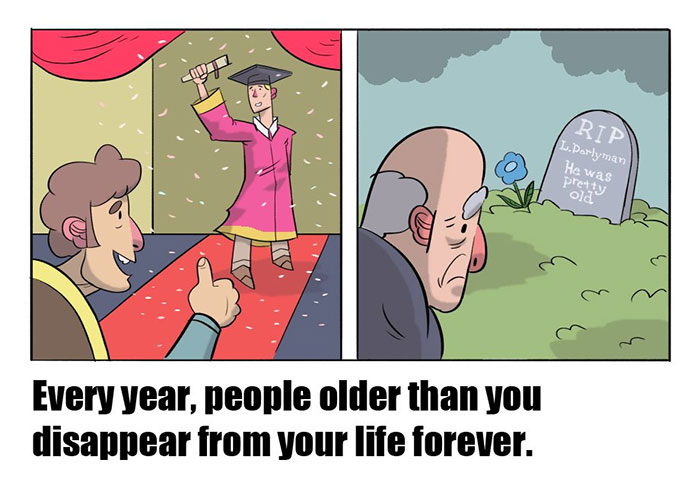 3) Student discount, old age discount, what an amazing way to be alike
4) Not sure about this one, not all students seem passionate about poiltics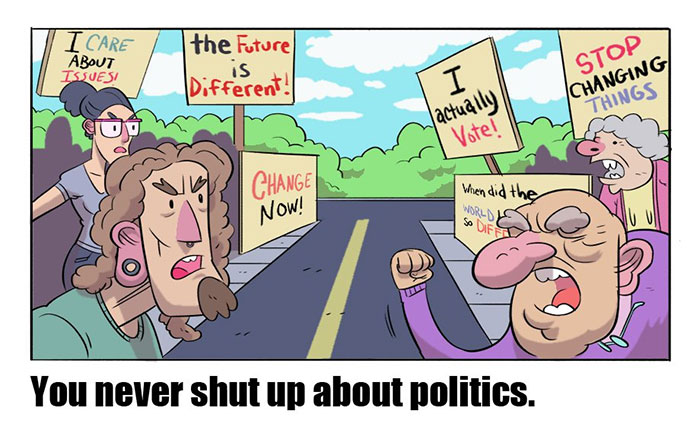 5) Wait, what? You mean sleeping at 2 at night is NOT normal?
6) Drugs, wut? We don't even know what they are :p
7) Being happy with your age, tough thing to do for us all
Woah, you couldn't imagine college students and old people could be so similar, well, they are. Do you know any similarities? Let us know in the comments.
More funny articles : –
Want to find out more about the artist who made these amazing illustrations? Learn more about Ian Higginbotham at his website here.
Want even more fun stuff? Check out our facebook page for that.