Rishabh Saxena, alumni of Northern India Enginnering College, IPU along with his friends created a product that helps bloggers in easily reaching out to their readers. With a great vision , disruptive product and focus on right things, Rishabh and his co-founders raised venture capital right in their college days. Here is Rishabh sharing his journey and learning from it :
Tell us a little bit more about you Rishabh : –
Hi, my name is Rishabh Saxena, I am born and brought up in Delhi. I completed my Engineering from Northern India Engineering College, IPU in the year 2016 and did my schooling from Hans Raj Model School, Punjabi Bagh. Right from my high school days, I started to find my inclination towards all things tech. Since then, be it running a top ranked blog on ethical hacking or be it working for startups & companies as a freelancer or getting listed on Microsoft's Hall of Fame for finding security bugs – everything helped in achieving what I and my team have achieved at Letsreach. Other than tech, I am all about Friends (a sitcom I love to watch), Star Wars, Arrow & Flash (I love fiction).
How did the startup bug bite you? You wanted to do a startup and reached upon this idea or LetReach started as a simple project and turned into a startup?
I had started to build blogs and carry training webinar right when I was 18. I really loved doing it. Then it was in second year of my graduation that I got an opportunity to work as a technology intern at NASSCOM 10,000 Startups. There I learned about and observed the what's, why's and how's of building and scaling a startup. The same really intrigued me and I'd always get excited then talking about ideas that could bring a change in one form or other. I saw that same streak & like-mindedness in my long-time friends Akshay & Vipul (now co-founders with me at LetReach,) and after our 3rd year exams, while conventionally – we were supposed to join some internship – we decided to start something of our own. We brainstormed about numerous ideas we had in mind and post some market research – we finally landed on the idea of LetReach.
How supportive was your college and family regarding your startup?
My family is extremely supportive in the sense of me wanting to or running my own startup. During my college days as well, they never bugged me to get good grades, neither did they force me to search for good jobs or to pursue masters degree. They certainly believed in me on every decision I'd take. My college friends were also very supportive – so much that they'd mark my attendance in classes while I worked in the office of LetReach.
As far as College authorities are concerned, I believe the system had not matured enough yet to support & let one open wings to pursue entrepreneurship or dreams as against the conventions. Honestly speaking, I never really bothered to attend my college either for the same belief.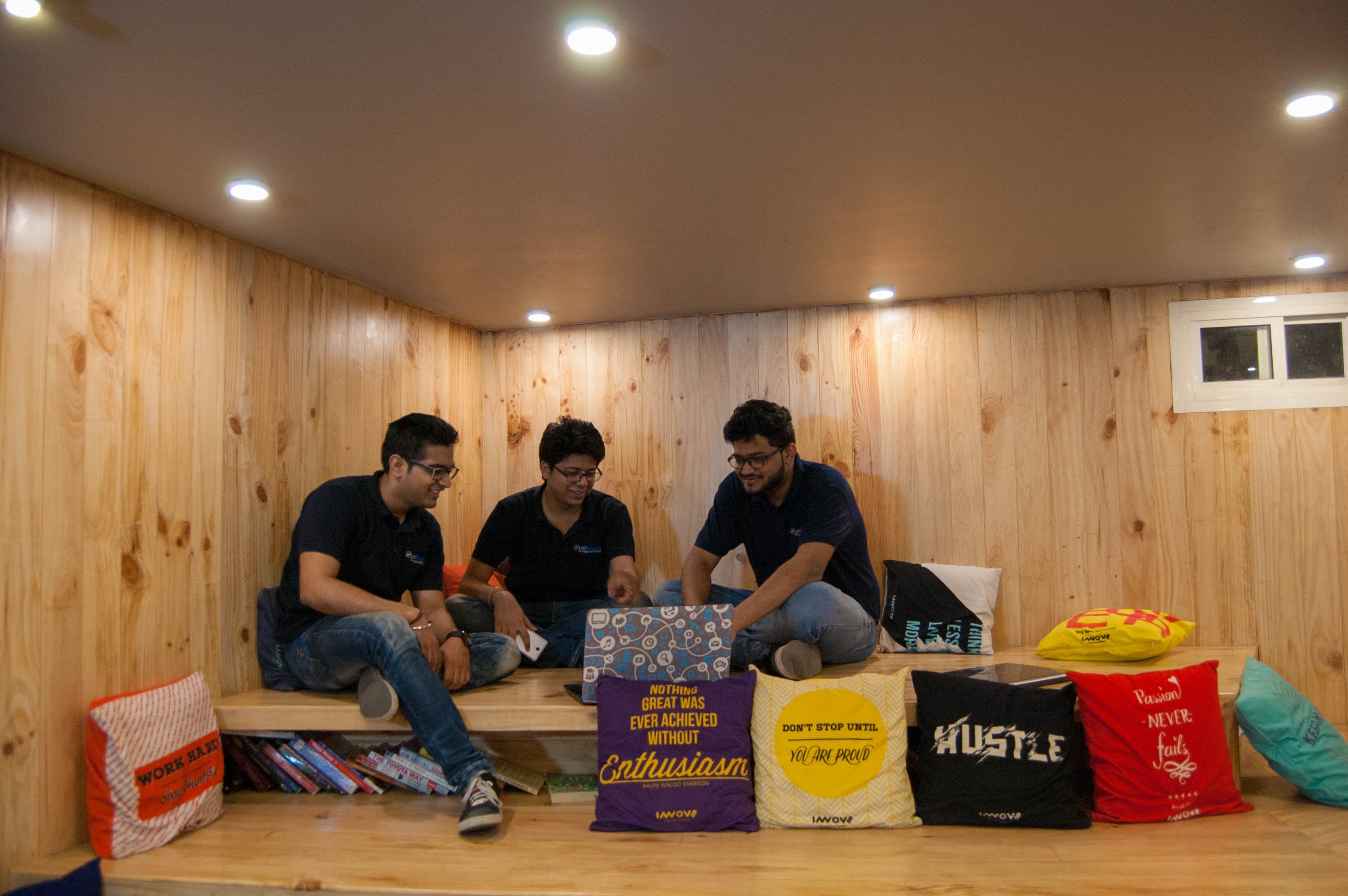 How did you manage your startup along with education?
I have a belief that education is the acquisition of knowledge & skills and I can testify I was learning and gaining new & more skills every day while I was working on LetReach. I have learned & implemented way too much by working on my own Startup than I would have learned by working in a company or by freelancing. As far as mainstream "College Education" is concerned, I don't think it ever really mattered to me as it was mostly focused on theories and minimal implementation.
How did you reach upon the problem you wanted to solve with your startup?
As I mentioned before, by the time I was 18, I had started to blog. I, Vipul & Akshay were executing a number of digital marketing & development assignments as freelancers for several clients. I also worked as an intern at NASSCOM & TLabs Accelerator.
With all those experiences in hand, one thing we observed everywhere and always faced as a problem was that every time we created a new website/started a new project, we had to start from scratch to get traffic to it. With the existing re-engagement practices including emails and social media getting diluted every minute, we saw the need for an effective channel of re-engagement. One day while discussing & brainstorming the new methods & technologies for engaging with users, we came up with the idea of building a re-engagement solution for businesses around website push notifications and this is how we landed upon the idea of LetReach.
How did you find your co-founders? How to manage friendship and a commercial relationship at the same time?
Vipul, Akshay and I have been very good friends for 6 years now. We met each other in 11th standard while we were in Hans Raj Model School. In the school time too, we used to work together a lot on a number of projects and competitions. Before LetReach, on work grounds too, we three had undertaken & executed a number of freelancing assignments & provision of services in Digital Marketing, Web Development, Product Management, SEO & Security and served & managed a range of clients based out of North America. It was always a great experience working with them. Our complementary skills would always help us deliver the best. This made it very clear for all of us that we should start together. They are like a family now where we all work as brothers first than co-founders.
How difficult was the funding process? How did you raise it?
I believe when you create a product which actually solves a legit problem and can have a business built around it – raising funds becomes secondary then. The same helped us raise funds.
We finished our MVP (minimum viable product model) in the month of November 2015 and had acquired a few businesses by then to use it. What we'd also do is pitch people to use our Product in different meetups and events. In one such event hosted by Delhi Startups, we got in touch with Shivam Ahuja from Delhi Startups who had already seen the product being used in his network and hence, suggested us to raise funding. It is then we pitched a few investors and most of them showed interest to invest in us. Eventually, we also got connected to vCommission (India's largest affiliate network) through Shivam only and since we saw a good affinity there – post a few meetings & numerous excel calculations – we raised funding.
How has life changed post funding and media coverage ( share how (if) it affected the opinions of others around you)?
I believe it's a stereotype in India where early stage startups are valued and watched out for – only when they get funded. The same happened in our case. A lot really changed post funding and media coverage. Speaking at a personal level, I have never been a believer in our outdated education system . I feel that it should have been more practical than just being theoretical. Before funding, a number of people would always assume that I say all of this as I was not able to secure good grades or even, pass a few subjects in my engineering. They looked at it – not as my choice but as my failure. However, with a social proof of funding – stuck to my back – the same people now would often come asking for assistance and then follow what I'd suggest. While it doesn't really matter to me, but the same helps me keep my game up at work and goals.
From wittyfeed to vCommission, you guys have some big clients. How did you manage to convince people to take you seriously when you were still in college?
Over my experience of building LetReach, I learned that nobody actually cares whether they are buying a solution from a college-going kid or a big corporate. As long as you carry that spark and zeal to provide the best solution ever that would really help them in achieving their goals faster & in a more effective manner – you win the game. The same worked out well for us. We were always keen on only one thing when it'd come to building LetReach and that was to build it as the best solution ever with no plugs left to be filled. While you pursue this goal, you'd find your clients on its own.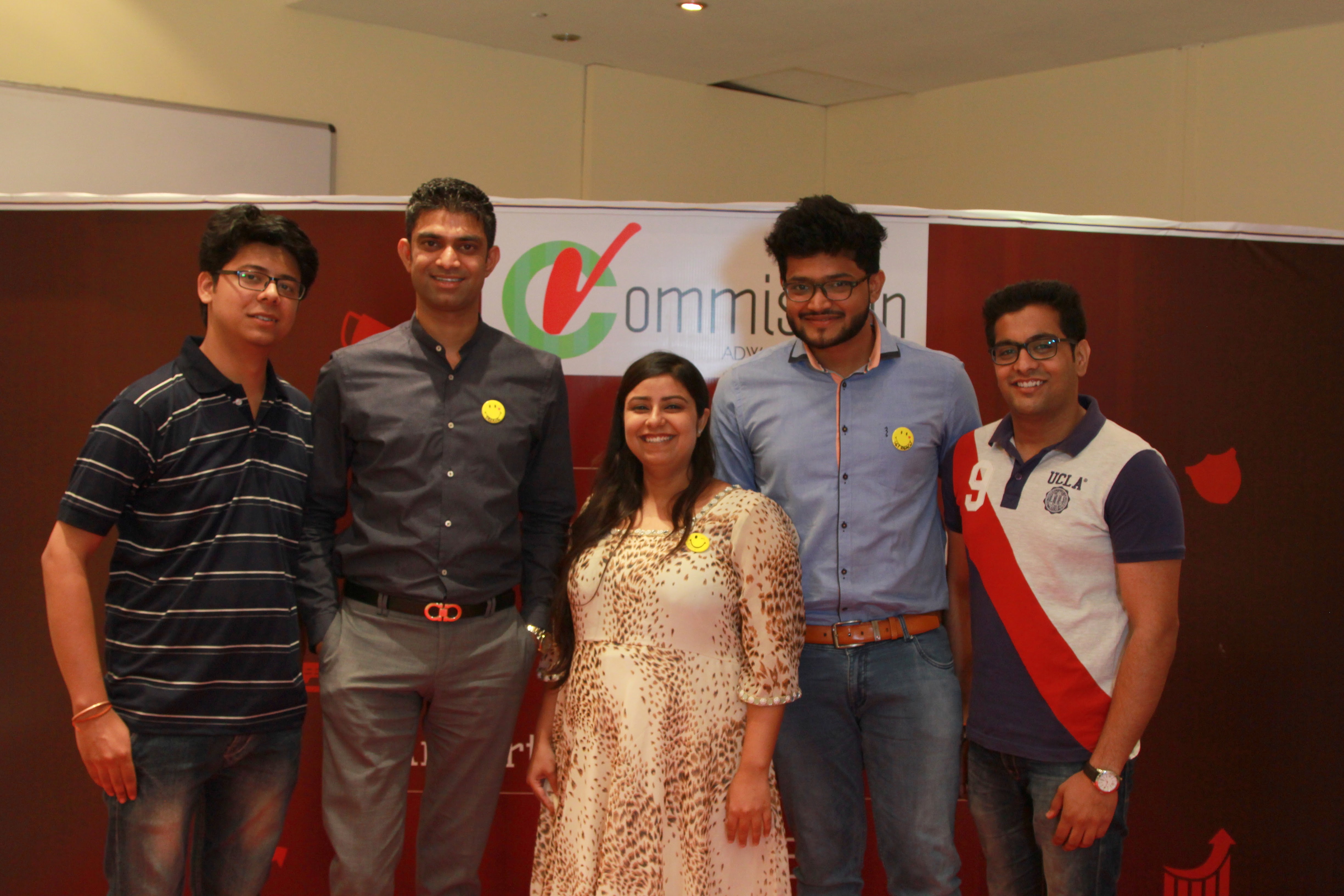 What has been your proudest moment along your startup journey?
Well it's not just one moment that I am proud of, it's the whole journey of a college student having dreams of becoming an entrepreneur to actually co-founding a startup and raising funds for the same to making it enter the growth stage I feel great about. Anyway, to quote one here, one of the high notes of recent times was that we made sales over $65,000+ in little less than a month last year. We also built a new office and moved over to the same. Stepping into the new office that we built our way – has been one great moment for me so far!
What tip would you like to give to college entrepreneurs / wannapreneurs?
To all the peers, I would just advise them to start learning by doing rather than by just reading outdated college courseware.
Practical knowledge is a must if you want to do your own startup. One of the best ways to do the same is to join a startup yourself. At a startup you tend to wear multiple hats and hence, you end up learning and executing multiple things from multiple angles. Attending hackathons is another way of acquiring skills and meeting like minded people. At hackathons people tend to discuss their ideas and try to build an MVP in a short time span, post which mentors would pass their suggestions & advises relating to the idea to polish it up. It really helps to improve your mindset around your idea.
Another thing I'd want to add is that before starting up one should aim to know ins and outs of the vertical one's planning to do a startup in.
And the last thing I would like to add is – Stop listening and Start doing! Whatever it is, just do it!
You can learn more about Letsreach here.
---
While this Startup team is garnering all the praises, there is another team that is equally creating waves. What makes this team unique is that it is an all girls teams taking on the fast lane. Team Panthera,is a group of 17 girls from Indira Gandhi Delhi Technical University, making India proud at international platforms. Read more about them here
Another team that is also working its way to make india a force to reckon with is Team Fateh.  The Team Fateh Formula Racing team represented Thapar University's entry into the Formula SAE collegiate design series, a competition sanctioned by the Society of Automotive Engineers. Read more about their journey into the competing in a global platform
An equally voice raising team in the circuit is The Camber Racing Team. A conversation that started over coffee led a group of young automotive enthusiasts from S.R.M university to develop innovative solutions in the automobile field. Read more about their story here